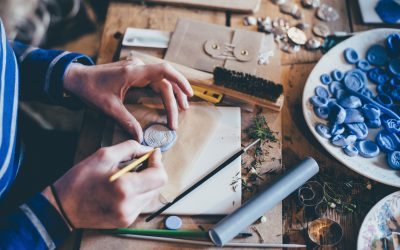 You know them. The people who radiate calm, compassion, and power. Those who can say what needs to be said, who lift others up, who stay centered regardless of the chaos raging around them. They are unstoppable, their lives work, and they make their dreams come...
read more
"Russell is a gentle force that keeps the conversation headed in the direction you want it to go. Think of him like a magnet that pulls the treasure out of the sand."
Hillary R., Producer, Los Angeles, CA
COMPLIMENTARY
STRATEGY SESSION
In a strategy session, you tell me what you want to make happen—write a novel, move into the corner office, build a homeless shelter—and then we scope out how to accomplish it. Stepping up your game, doing something you don't think possible almost always requires a personal transformation, a breakthrough in how you engage the world. Change is running a marathon a couple of minutes faster; transformation is growing wings and smoking it. A good coach shows you how to grow wings.
Let's make it happen, schedule a strategy session now:
Strategy sessions with me are always free and without obligation.
"When we came out on the other side, I created a new direction of where I want to go. With love, gratitude, and appreciation."
Anna M. Taglieri, Educator, New York, NY
Free Guide: Power - Getting the Results You Want
Request my guide below and make big things happen in your life.